SARS IS CRACKING DOWN ON CRYPTOCURRENCY OWNERS
Some South Africans who have bought cryptocurrencies in recent years are being audited by the South African Revenue Service (SARS), who has sent them letters requiring more information about these investments.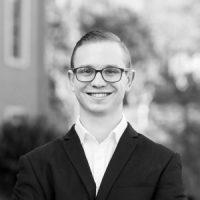 Thomas Lobban
Head of Crypto Tax Consulting
Last month, SARS commissioner Edward Kieswetter confirmed that undisclosed cryptocurrency holdings will be a big area of focus for the tax agency this year.
Some taxpayers have received audit letters that request that they provide reasons for their cryptocurrency investments, and provide letters from trading platforms confirming the investments, says Thomas Lobban, legal manager for cross-border taxation at Tax Consulting SA.
The cryptocurrency platform Luno, which has seven million trading "wallets" (or accounts) in South Africa, confirms that it has seen an increase in requests from South Africans to download their transaction histories, presumably for tax purposes.
"Luno does not provide tax certificates to users because calculating tax on bitcoin earnings requires the consideration of multiple factors and is not straightforward," Marius Reitz, Luno's general manager for Africa, told Business Insider. The platform says while it is relatively simple to download a transaction history from its site, these are not "SARS-ready" documents. It is working on making the process more user friendly.
Asked whether SARS has approached Luno for details about its users, Reitz replied: "Luno does not share customer information with SARS on a routine or ongoing basis."
Contrary to what many traders and investors believe, cryptocurrency investments can be tracked and traced with the correct expertise and resources, warns Lobbon. Bank transfers by a taxpayer to a cryptocurrency platform can be traced, and SARS is building technical expertise to allow other sleuthing capabilities. "Remember, technology does not forget and once you have clicked on even a cryptocurrency ad, your digital footprint is already there," says Lobbon.
SARS has already included questions about cryptocurrency investments in the capital gains tax portion of tax returns, creating source codes for cryptocurrency-trading profits (2572) and losses (2573) respectively.
"This means that there is no room for a taxpayer to manoeuvre in light of non-disclosure in their returns," says Lobbon.
What must be declared?
All cryptocurrency transactions must be declared – not only if you cashed out.
If you bought any cryptocurrency, or exchanged cryptocurrency for another cryptocurrency, it must be declared on your tax return. You must also state if you mined cryptocurrency. And SARS is very clear that you need to declare it if you were in any way paid in cryptocurrency.
How will my income from cryptocurrency be taxed?
SARS doesn't view cryptocurrency as a currency.
If you made money from your cryptocurrency investment, it can either be taxed as income, or attract capital gains tax. This depends on whether you are an active trader in cryptocurrencies, or are investing for the long run.
Here's when you should declare your crypto gains as income, or as a capital gain, according to tax platform TaxTim:
Share to your social feed